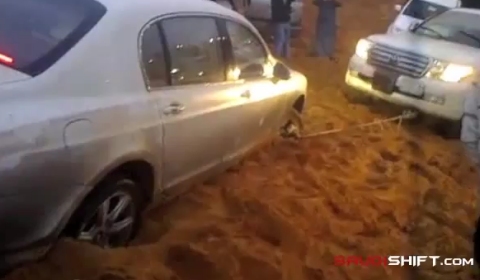 Via Arabian website Saudi Shift we came across this Bentley Continental Flying Spur stuck in desert sand near the capital Riyadh. The owners of the British luxury car thought they could challenge the desert because of its four-wheel drive, but in the end it proved differently.
After several attempts to resque the Bentley, they succeeded to pull it out of the sand thanks to a Toyota SUV. The SUV and luxury car meeting in the middle of the Desert was held last Tuesday.
You may wonder why would you meet up in the middle of the desert with so many SUVs and luxury cars. If you check the videos below, it wasn't great weather either.