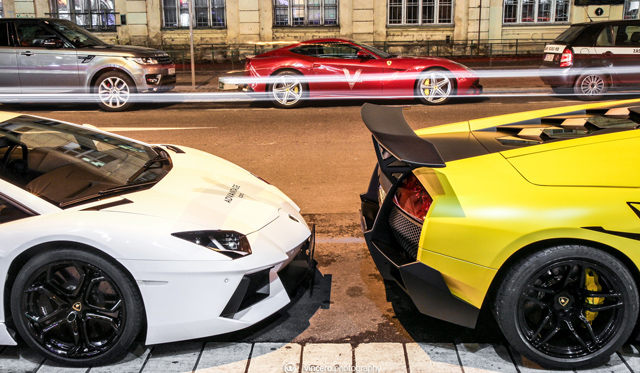 A few days ago we showed you a video from TopCar's magazine action at Top Gear Bar in Prague. Now we have another set of pictures from this amazing night. Parked near the bar were lots of expensive and beautiful sports cars from Prague. The display included two Lamborghini Aventador's and a rare Murciélago LP-670 SV with a matt yellow finish which, according to some, looked better than the Aventador. The supercar line-up was complemented by a Ferrari F12 Berlinetta, 458, FF and California. Other cars belonging to more normal production included the new 911 Carrera (991), Nissan GT-R, Audi S4, Bentely Continental GT …
We hope that you enjoy pictures from vincero and the bonus video!
[youtube]http://www.youtube.com/watch?v=2FS_k3b9Nfg&feature=c4-overview&list=UURQpt0t-KBscGsUXYQseuxA[/youtube]
Stay tuned for more form Prague!