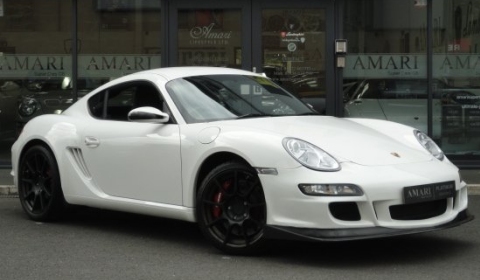 This is not a special 2008 Porsche Cayman S, but a Cayman fitted with a Carrera S 3.8 liter engine producing 380hp. The German sports car has a range of additional features and was sold via Amarisupercars.com over the past few days.
The Cayman was supplied by Porsche Colchester in the UK. The first owner choose full sports bucket seats, Sports Chrono package and a top tint windscreen. The sports car has a full limited slip differential, 19 inch carbon fiber rims, six-pot Brembo calipers and fron discs.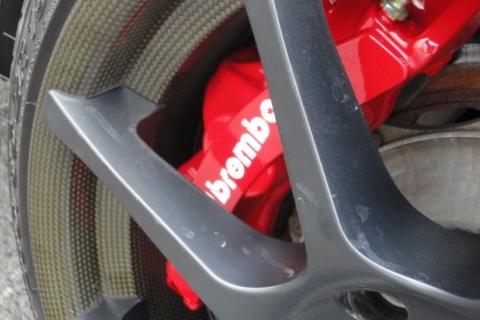 The biggest modification is the engine, a Porsche Carrera S sourced 3.8 liter engine producing up to 380hp. The engine is tuned and built by the American tuning company Farnbacher Loles. It was shipped to the UK and fitted along with the LSD by the Porsche dealership. It now has the performance it needs.
Other modifications are a full body styling by Farnbacher, which includes different front and rear bumpers, front and rear spoilers, carbon fiber mirrors, side vents, lowered suspension and a different exhaust system.
The ice white exterior trim is combined with a black leather interior. The mileage of the unique Cayman is only 3200 miles. We wish the new owner a lot of fun with his or her new powerful Cayman.