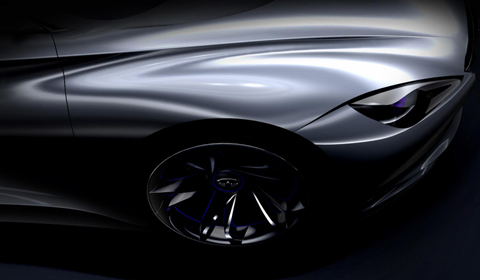 Infiniti released a couple of teasers and a video of a new electric sportscar concept which will be unveiled at the 2012 Geneva Motor Show in March.
In this video the Executive Vice President of Nissan's luxury division, Andy Palmer talks about the performance car and looks ahead at what could be the next level of stretch for the brand, from extending the range to design.
Infiniti already offers a hybrid and is working on a electric sedan. Palmer said that the electric sports car concept will embody the new direction and design language for the Japanese carmaker.
There are no performance or economy figures yet, but with still four months to go before the Geneva Motor Show, Infiniti will disclose more information about this project.
It will be interesting to see in what way this electric concept will resemble the hybrid Essence Concept, which was unveiled at the 2009 edition of the Geneva Motor Show but sadly didn't make into production.
Stay tuned for more!