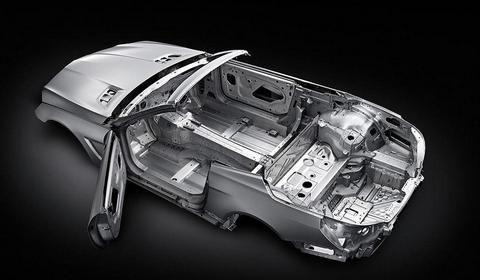 After seeing spyshots of the 2013 Mercedes-Benz SL road-testing the release of new details would follow any time soon. Today we can show you new photos and details around the upcoming coupe from Mercedes-Benz.
Set to debut at the Detroit International Auto Show next January, the sports car has a lot of differences with the current SL. Most important are the changes under the hood where fuel efficiency will be improved by at least 30 percent.
Design wise the SL will keep its typical shape as a two-seater with a long nose, rather wide body and a lowered suspension setup.
Details on the engines aren't known so far, but we can expect a range of petrol engines and one hybrid power source. There will probably be a 4.7 liter V8 producing about 435hp and a smaller V6 introduced at a later stage. In late 2012 we will see the introduction of the SL63 and SL65 AMG that will be powered by a reviewed 5.5 liter V8 producing about 571hp.
[Via Auto Motor Und Sport]