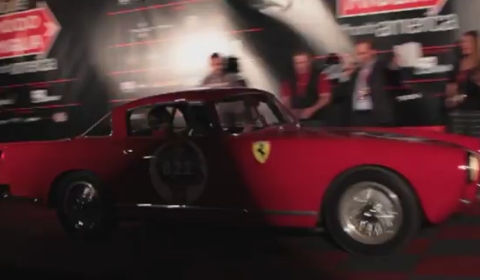 Check what happens when a Ferrari driver hits the brakes hard when he enters the stage with his 1957 Ferrari 250 GT at the Mille Miglia North America Tribute last month.
The owner of the famous Ferrari, Alain de Cadenet, was a bit too enthusiastic. The floor was not properly secured, so the five starting announcers were taken out at once.
Focus on the chequered flag girl, she needed help of two people to get back up her high heels. Thankfully no-one was hurt in the hilarious incident.
[Via Joe.ie]