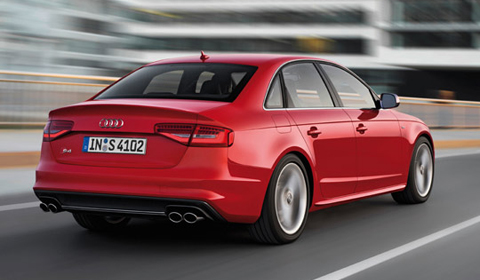 Manual transmissions are becoming more and more rare these days since more and more buyers of new supercars or sports cars choose the automatic gearbox in favor of a manual.
Lamborghini already decided to ditch the manual transmission, so did Ferrari and it also rumored that Porsche will abandon the manual gearbox for its performance models. And now new rumors have surfaced that Audi is next in line to drop the manual transmission.
The website for Audi enthusiasts Fourtitude reports that the German carmaker won't offer manual transmissions in next year's facelifted S4 and S5 in Europe. Audi will keep offering a six-speed manual for the Audi S4 and S5 models in the United States.
Fourtitude contacted Barry Hoch, Audi's product planning manager of Audi of America. He replied:
They (Europe) lose the manual. We keep the manual! 100% confirmed, although I don't know what other markets also get to keep it. I don't want to fear for my life when I leave the office. The manual transmission enthusiasts are… umm… passionate individuals. Save the Manuals!
Although many purists would argue a manual transmission offers more fun, Audi's Direct-Shift Gearbox (German: Direkt-Schalt-Getriebe), commonly abbreviated to DSG, or S-tronic transmissions has a lot of advantages: the DSG can achieve faster shift times, there is no loss of torque transmission from the engine to the driving wheels during gear shifts, and would improve the fuel economy.
So this the end of the manual gearbox in a high performance car? Let us know what you think in the comment box below.