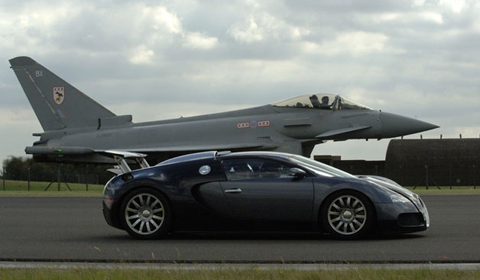 Top Gear is very popular around the world, but for many years the Americans were deprived of the British automotive show. But now BBC America will present a new series featuring the most popular challenges of the show.
In the challenges are Jeremy Clarkson, Richard Hammond and James May provoked by the producers, or by each other, to prove or do various things related to automobiles. Through the years, the Top Gear trio have taken on a truckload of challenges and now the most popular ones have been chosen by the fans. Or as the BBC states:
You've narrowed it down to the most ambitious, most ridiculous auto stunts the Top Gear guys have been able to pull off… or at least made a valiant effort to do so. Amphibious cars? The race across London? The best driving road? The results are in.
BBC America will start an eight episodes series named the Top Gear Top 40 in which executive producer Andy Wilman counts down the top 40 challenges and looks back on a decade of the trio's auto-escapades while he takes viewers through the rankings.
BBC America will air the world premiere of the newest Top Gear spin-off on Monday, November 28, with back-to-back premiere episodes at 8:00pm and 9:00pm ET/PT each week. The challenges that received the highest number of votes will be announced during a special 90-minute finale on Monday, December 26.
American viewers can watch the challenges 45 to 41, which will roll out online each week here.