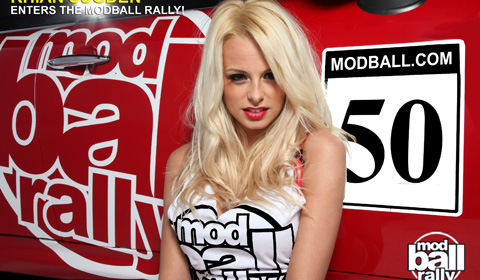 The Modball Rally is an international road rally for car enthusiasts and party people. The first ever Modball Rally took place in June 2007 and featured not only stunning cars, but also beautiful girls.
The next European Modball rally starts in London and hits Paris, Lyon, St Tropez, Barcelona, Valencia before finishing in Ibiza. Now the Modball Rally is running its annual Facebook competition for four girls to win a trip around Europe in June 2012.
All girls picked for the competition will be added to the Modball Facebook page where they can invite their friends to vote for them. The four girls with the most 'likes' on their picture will win the ultimate prize and will start in the 2012 edition of the rally.
Competition starts November 1st 2011 and runs until December 1st 2011. Girls who are interested could apply by sending an email with their motivation, three photos and contact information to [email protected] For more information check out Modball.com.
Your favorite girls could be 'liked' at the Modball Facebook page. Which one is your favorite?