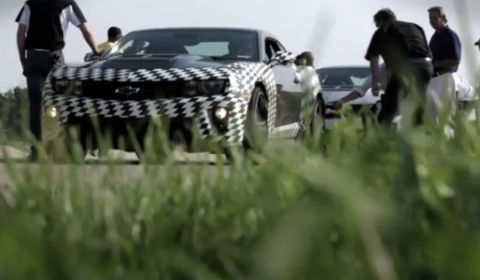 The 2012 Chevrolet Camaro ZL1 makes 24 hours of cumulative, rigorous testing look like pie in the following video. Watch as engineers put it through the gauntlet for showroom-to-track readiness.
This test follows a lap-time set on the famous Nürburgring Nordschleife. Two weeks ago the turbocharged Camaro did a lap in a time of just 7:41.27.
The American sports car is outfitted with a supercharged and intercooled 6.2 liter LSA V8 engine with an output of 587hp together with 550 pound-feet of torque. The power is sent to the rear wheels via a six-speed manual transmission using a dual-disc clutch.