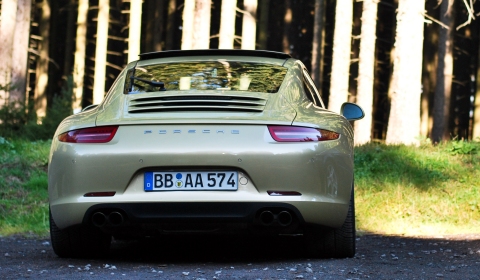 The owners of this rather interesting golden Porsche 911 (991) Carrera S were walking in the woods near the Nurburgring Nordschleife when we stumbled upon their car parked next to a local road.
Any car enthusiast would ask himself; Why is a car like this parked here while the best possible track in world is less than 5km away?
Photos by Willem de Zeeuw. Check his latest pictures on his personal Flickr page.