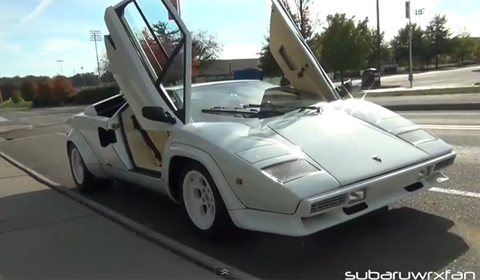 The Lamborghini Countach is one of the most iconic sport cars ever made. Thanks to its performance and design with scissor doors the Countach became an instant classic.
The Countach entered the market in 1974, a total of five different evolutions of the Countach were constructed before the production ended in 1990. The Lamborghini Countach LP500S, like the one starring in today's video, was produced from 1982 through 1985 with 323 examples produced.
Powered by a 375hp 4.8 liter V12, the Countach LP500S was able to accelerate from standstill to 100km/h in 5.6 seconds while the top speed was 300km/h.
This video was made by YouTube user Subaruwrxfan, who joined the owner of this exotic supercar for a ride.