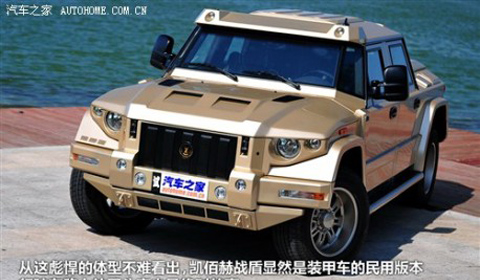 China is booming and so is Dartz, the Latvian armored truck builder which has already sold 25 Kombats on the Chinese market. Some time ago Dartz announced its plans to introduce a total of nine new models and one of these is the Dartz Gold.Russian China Edition which was unveiled at the Chengdu Auto Show in September.
The impressive Dartz Gold.Russian China Edition is a based on the Kombat. The car is bullet proof thanks to 7cm full body armor and weighs over 3000kg. Despite its enormous mass the car is able to reach a top speed of 240km/h, which is made possible due to a 8.0 liter V8 which provides 456hp and 850Nm of torque.
The car is only available for the Chinese market and the price tag is 9.18 million yuan or $ 1.44 million dollar or € 1 million euros.
[Via Car News China]