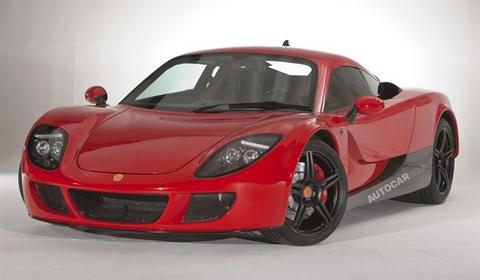 Following the teaser that Ginetta revealed last week we can confirm that Ginetta is launching its new flagship two-seater soon.
The Ginetta G60 will be produced as a mid-engined road car that will run on a Ford Mustang 3.7 liter V6 with a total output of 310hp which we know from the Ginetta G55 race car. That together with weight-loss will make it possible for the Ginetta to sprint from standstill to 100km/h in about four seconds and hit a top speed of 265km/h.
Ginetta says:
We've redesigned the tub to be stiffer and make it easier to manufacture, realigned the driving position, stripped out weight and created new body panels.
Last but not least we can tell you that the Ginetta G60 will be limited to a production run of just fifty units and that you can purchase it for about £ 68,000.