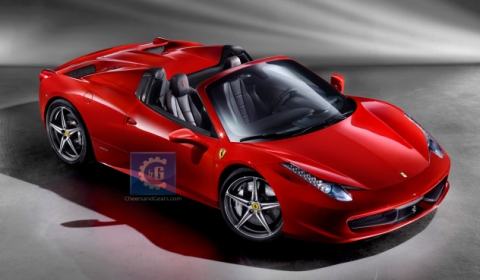 These are the first official pictures of the upcoming 2012 Ferrari 458 Spyder. The new roofless prancing horse will have its release at the Frankfurt Motor Show 2011 in September.
The sports car has already been shown to a selected group of interested customers in July. The pictures show a sports car which is quite similar to the renderings made by Wild-speed.
The spider features a unique retractable hardtop and a drive train carried over from the coupe version. Do expect some technological improvements to keep the 458 Spyder ahead of competition.
First EU deliveries will be at the end of the first quarter, while UK deliveries will be at the beginning the third quarter. Exact dates for the US market are still uncertain but they are likely to follow the UK. Pricing has yet to be discussed, but expect around $ 40,000 USD over the coupes base price.
[Via Cheersandgears]