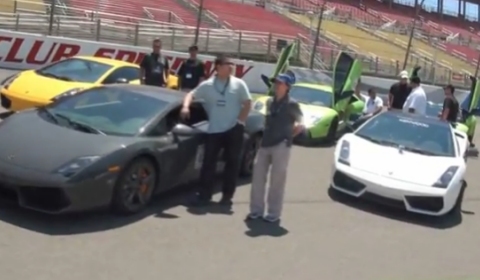 YouTube member BrianZuk covered the 4th annual 2011 Ultimate Lamborghini Experience at Auto Club Speedway, with nearly fifty Lamborghinis in attendance.
The video is over fourteen minutes straight of nothing but Lambos, Lambos starting up, revving, accelerating, flying by on the track, and one even going sideways smoking the tires. Valentino Balboni even has a few words to say, while he's not ripping the Lambo named after him.
If you would like to know more about the 2011 Ultimate Lamborghini Experience then click here.