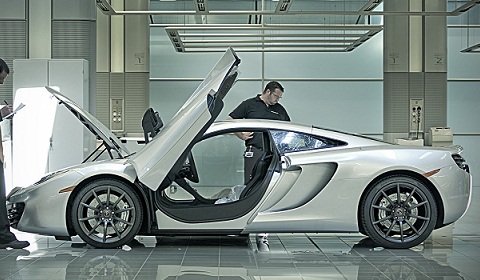 McLaren Automotive has announced that Singapore-based businessman Peter Lim has completed a significant investment in the company. Lim, a successful business leader and philanthropist in Singapore, joins the McLaren Automotive Board of Directors with immediate effect.
According to the UK sports car maker, the introduction to the McLaren Automotive board of an influential and well respected partner in Asia will strengthen the company's corporate and trading influence in the region at a time of encouraging demand for the company's MP4-12C. Demand is strong with the retailers in the Asia-Pacific region confirming orders that account for around 18 months of production.
Ron Dennis, Executive Chairman of McLaren Automotive and McLaren Group said:
On behalf of the McLaren Automotive board, I welcome Peter Lim to McLaren and look forward to working closely with him as our company expands into the Asia region. This is a very exciting time for us and, as part of our growth strategy, we have been absolutely rigorous in ensuring that the right partners join us; those who are focused on supporting McLaren Automotive through investment that generates strong returns and strategic growth for the future. Peter Lim's track record in Asia as a highly respected business leader adds further quality to our board in this highly competitive business environment at an exciting time for the company.