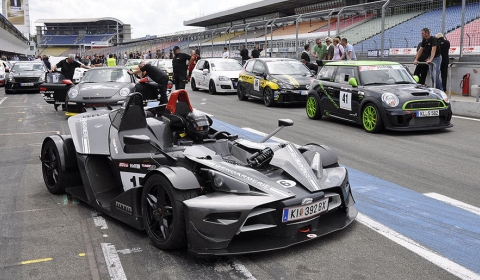 The Tuner GP 2011 was held last weekend at the Hockenheimring in Germany. This year, more than sixty customized vehicles fought for the best lap times at the German race track.
The winner of the event was a tuned KTM X-Bow. After fourteen rounds Reinhard Kofler Hohenester won the final race at the Hockenheim Ring with their HS 350 KTM X-Bow. Second was the same extreme sports car tuned by MTM. They drove the fastest lap time of 1:06.965. Third place went to the Caterham HPC from Shepherd Club Sport.
The final results of the event can be found here. The final results per class can be found via this link.