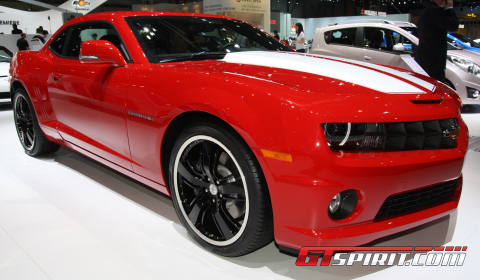 More news regarding the Camaro ZL1 has been revealed by Al Oppenheiser – Camaro chief engineer – during the Camaro homecoming at GM's Oshawa plant.
Camaro5 is reporting that in addition to announcing an automatic transmission option and performance traction management from the Corvette ZR1 for the 2012 Camaro ZL1, the chief engineer also made clear that Camaro ZL1's horsepower numbers will be higher than the 550hp. For your information, PTM incorporates launch control and the normal traction control, active handling and selective ride control systems. The supercharged 6.2 liter V8 will also have an automatic gearbox as an option.
ZL1's start of production will be in the first quarter of 2012.