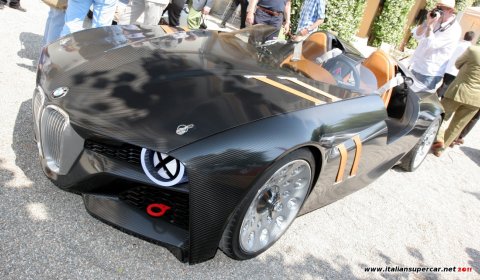 Based on the Vision Connected Drive Concept revealed in Geneva, the 328 Hommage is a modern interpretation of the celebrating classic sports car from the 1930s. The BMW 328's success was the result of its design through the use of systematic lightweight construction, aerodynamic lines, opti-mum engine types and suspension technology.
BMW paid tribute to the BMW 328 on the occasion of its anniversary with a special model – the BMW 328 Hommage Concept.
The Hommage made its official debut at the Concorso d'Eleganza at Villa d'Este 2011 and we can show the gallery with live pictures so you can judge the vehicle in live.