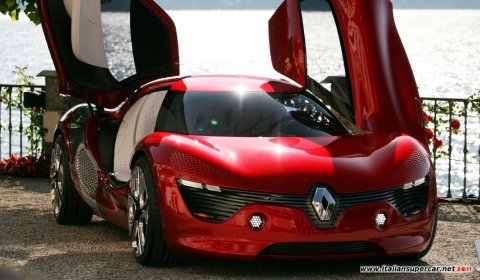 The Concorso d'Eleganza Design Award for Concept Cars and Prototypes was one of the contests at this year's Concorso D'Eleganza at Villa d'Este 2011. The winner of the award was the Aston Martin V12 Zagato.
The contest includes a wide variety of vehicles. From the Renault DeZir to the Audi Quattro Concept and from the Italdesign Giugiaro GO to the MINI Rocketman Concept. Several vehicles were covered in a single post.
To conclude the concept cars and prototypes part of the event, we have combined four galleries showing some of the highlights of the event near Lake Como, Italy.
Italdesign Guigiaro GO at Villa d'Este 2011
Infiniti Etherea at Villa d'Este 2011
MINI Rocketman Concept at Villa d'Este 2011
Renault DeZir at Villa d'Este 2011