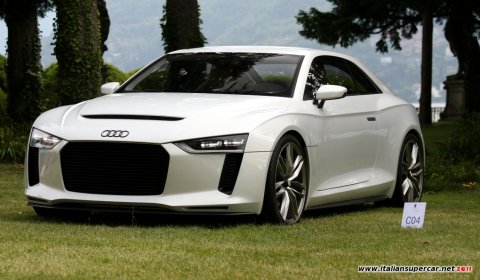 The Audi Quattro Concept has shown it face at the Concorso d'Eleganza Villa d'Este 2011. The concept sports car revealed at the Paris Motor Show 2010 was parked next to several historic vehicles and unique concepts.
The concept based on the Audi RS5 platform has a 2.5 liter five-cylinder engine with an output of 408hp. Due to extensive weight saving measures this two seater concept has a power-to-weight ratio that rivals that of the R8 V10.
The gallery below gives you a highlight of the vehicle that is expected to go into production soon.