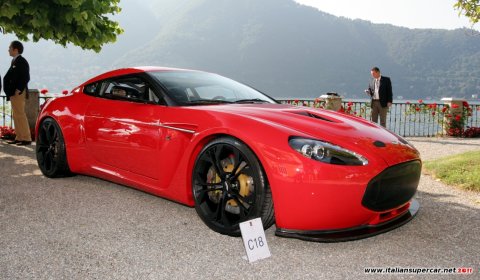 The brand new Aston Martin V12 Zagato has made its official debut at the shores of Lake Como, Italy at the Villa D'Este 2011. The vehicle won the Concorso d'Eleganza Design Award for Concept Cars and Prototypes.
Introduced as a modern interpretation of the famous Aston Martin and Zagato collaboration in the 50th anniversary year of the iconic DB4GT Zagato, the V12 Zagato was shown for the first time at this international event sparking great interest of visitors and customers.
All visitors to the Concorso D'Eleganza were invited to cast their vote for the best concept and prototype. Among ten entries from around the world, the Aston Martin V12 Zagato was voted the best in class.