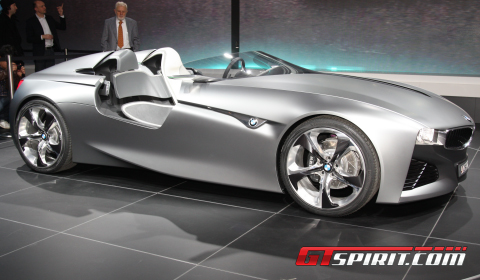 Concepts show us a path to the future. If this BMW Vision ConnectedDrive Concept Car shows us what we can expect, than the future looks bright. The unique setup of this two-seater roadster presents the automobile as a fully integrated part of the networked world in both its design and technological innovations. BMW combines current and future in-car technology for optimizing comfort, safety and infotainment.
The interior is divided into three layers – comfort, infotainment and safety – each with a corresponding light installation. Each layer is defined by a colour, rhythm, motion and texture and, through the transparent surfaces the path taken by the information can be seen via fiber optic lighting.
Advanced Head-Up Display takes the technology currently available in production BMWs even further, placing a three-dimensional display of key information in the direct sight line of the driver, eliminating the need for the driver's eyes to refocus.
But of course there is more. Interested? Click here, else check out the live pictures below.