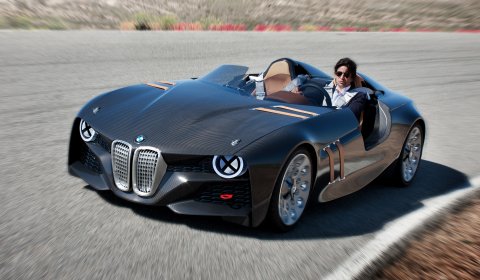 The BMW 328 is considered the most successful and best-looking sports car of the 1930s. The BMW 328's success was the result of its design through the use of systematic lightweight construction, aerodynamic lines, opti-mum engine types and outstanding suspension technology. These historical facts have laid the foundation stone for a new vehicle concept following its 75th birthday.
The festivities started near Lake Como at the Mille Miglia. There, the main focus was on the fascination of the BMW 328 racing car. To this day, the award-winning vehicle BMW 328 Touring Coupé still holds the record for the highest average speed on the Mille Miglia circuit and, in 2010, was again able to win the historic revival of the race.
Yesterday at the Concorso d'Eleganza Villa d'Este, the two-seater's functional aesthetics will be the focus of attention. In this area of conflict between tradition and modernity, BMW is paying tribute to the BMW 328 on the occasion of its anniversary with a special model – the BMW 328 Hommage.
Based on the Vision Connected Drive Concept revealed in Geneva, the 328 Hommage is a modern interpretation of the celebrating classic sports car from the 1930s. The looks of the vehicle combine the distinctive diagonal carbon fiber weave, the 328 Hommage focuses on lightweight construction through carbon fiber reinforced plastic (CFRP). The result is a gross vehicle weight of only 780 kilograms.
Fine leather, matt and high-gloss black polished alu-minium as well as CFRP make up the interior. The vertically positioned double kidney grille imitates the slim, vertical kidney design of the early BMW models. In those days, the BMW 328 was one of the first BMWs to feature it, after which it became further established with later BMW models.