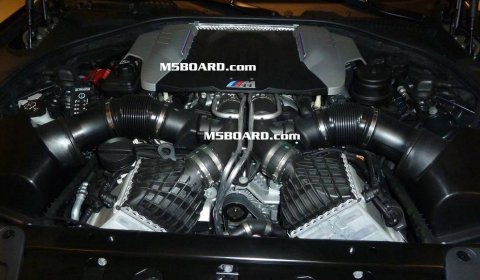 The brand new 2012 BMW F10M M5 will be unveiled in just a few months at the 2011 Frankfurt Auto Show following the release of the BMW M5 Concept at the 2011 Shanghai Auto Show about a month ago.
Initially BMW officially released only the exterior styling of the luxury sports car and some of its features, but more information was released over the past weeks. We can now show you the first pictures of the engine, an uprated version of the twin-turbocharged 4.4 liter V8 nestled in the BMW X5 M and X6 M. It is said to deliver 575 horsepower.
The Germans also confirmed that they are working on a four-wheel-drive version. Regarding the transmission choices it will be available in two options: a seven-speed DCT gearbox and manual.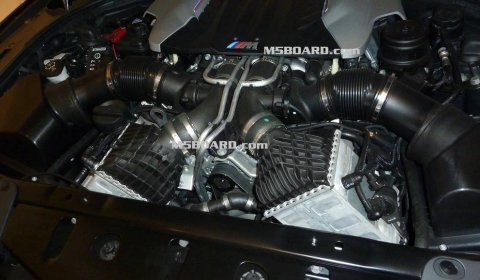 [Via M5Board.com]