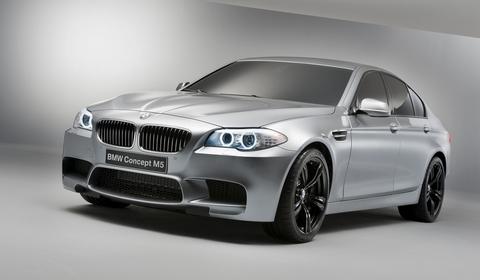 BMW has confirmed that it is working on a four-wheel-drive version of its new F10M M5. BMW's latest member to the M Power line-up uses a 552bhp twin-turbocharged V8 motor and features a typically conservative body kit with sinister-looking 20 inch wheels.
According to Autocar, insiders have denied that the company is considering producing a long-wheelbase version of the car specifically for the Chinese market.
Set for delivery in April 2012, we can expect the unveiling of the definitive production version at the Frankfurt motor show later this year.