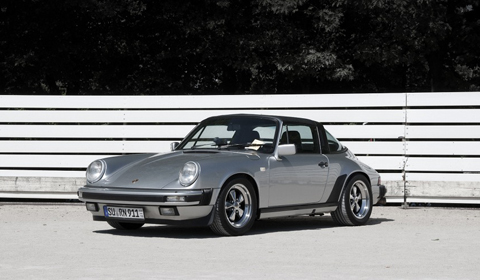 Every year on the first of May the biggest Porsche event of Europe takes place in the German city of Dinslaken. This meeting attracts many Porsche enthusiasts, owners and companies.
This year edition featured almost the complete model history of Porsche. From the historical 356, 911 Carrera RS and the 964 Speedster up to the modern Carrera GT and 997 GT2 RS. Also many tractors were on display because Porsche made tractors from 1956 until 1963.
Some tuners were there as well. Edo Competion showed some of their cars, including a tuned Carrera GT and the 996/997 GT2 RS 'Maya the Bee'. 9ff was present with a couple of cars including the Speed9, a tribute to the classic 356 Speedster and AP Car Design showed some of their cars. Also interesting are some models which were redesigned, like the Boxster based VT-1S which resembles the legendary 911 GT1.
To get an impression of this event and the amount of Porsches, watch the video below:
[Via Garry071955]