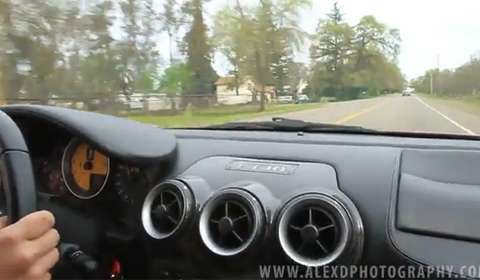 The Ferrari F430 is one of the most successful cars made by the Italian carmaker. The F430 was produced from 2004 to 2009 before it was succeeded by the 458 Italia.
The Ferrari F430 is powered by a 4.3 liter V8 which produces 483 horsepower and 465Nm of torque. Thanks to these specifications the F430 accelerates from standstill to 100km/h in four seconds while the top speed is almost 320km/h.
In this video we can see a Ferrari F430 with a six-speed manual gearbox accelerating on a rural road. Notice the car passing a Porsche turbo while trying to keep up with an Audi R8 Spyder along the way.
This video was by Alexdphotography who also featured in our Photo of the Day before. For more videos check out his YouTube channel.