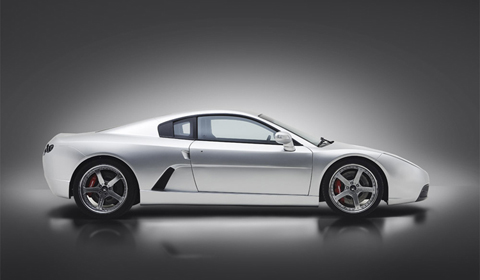 Perhaps most of us haven't heard of the Spirra before. The Spirra is a rear-drive and mid-engined sports car manufactured by the South-Korean company Oullim Motors. The Spirra is powered by a Hyundai 2.7 liter V6 engine, which is tuned and recalibrated to deliver up to 500 horsepower. Each car is assembled and manufactured by hand.
The Spirra N is the most basic version, this one has only 175hp while the top speed is 220km/h. This version accelerates from 0 to 100km/h in 6.8 seconds. The Spirra N is regarded as a base model aimed for clients who want to modify the engine themselves.
The seconds version is the Spirra S which is equipped with a small turbo. This one offers 330hp resulting in an acceleration from standstill to 100km/h in 4.8 seconds and a top speed of 280km/h.
The third version is 30 percent more powerful than the Spirra S. Powered by an 400hp, the more performance-oriented model Spirra Turbo accelerates from 0 to 100km/h in 3.8 seconds while the top ends at 305km/h.
The last and ultimate version is the Spirra EX which is based on the race version, but adapted for use on the public roads. The Spirra EX is equipped with a twin-turbo powered engine, which delivers 500hp. The 100km/h will be reached in 3.5 seconds, the top speed is 315km/h.
In today's Video of the Day we can witness the process of designing and manufacturing the Korean sports car. What do you think of this car? Feel free to comment.