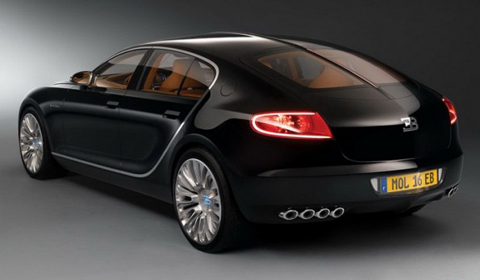 One year ago we heard the news that Bugatti received green light for production of the Galibier. A few months ago, similar rumours appeared. But now it appears that Bugatti has won backing from parent company Volkswagen AG to build the 16C Galibier.
Although these plans are still private, Bloomberg received information by two insiders who declined to give their name. According to these two people, the production of the exclusive four-door salon was made by possible thanks to Wolfgang Duerheimer who persuaded VW managers to approve production. Duerheimer is the former head of Porsche R&D and is currently in charge of Bugatti and Bentley.
Contrary to the concept version of the Galibier which has 800 horsepower, the production version is said to be powered by a W16 engine which provides 1,000 horsepower and that can run on biofuel as well on gasoline. The production will be located in Molsheim, France where the Veyron is made. The Galibier is expected to cost about 1 million Euros ($ 1.4 million) and will enter market in 2013 or 2014.