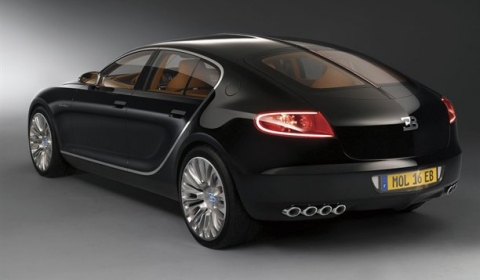 According to Autocar, the Bugatti 16C Galibier super-saloon concept has received green light for production, following many positive reactions to the concept car. Introduced by the car maker in the second half of last year the Galibier visited many Bugatti customers, motor shows and events. The production of the four-door supercar starts in 2013 and replaces the Veyron. A total of 300 Galibiers are earmarked for production and expected to retail for around £ 900,000.
The automotive website states that the reactions to the car have been overwhelmingly positive. Insiders have said inside the VW group:
It will be made one way or the other. We're the smallest VW Group member and there's a recession on so we've not been a priority. But we can expect to announce something by the summer; it looks good, people like it and it wouldn't be a great financial commitment in the context of the Group.
The 16C Galibier will be the world's fastest, highest accelerating and powerful four-door saloon powered by the Veyron's W16 engine. It wil be using twin mechanical superchargers rather than the Veyron's four turbochargers.