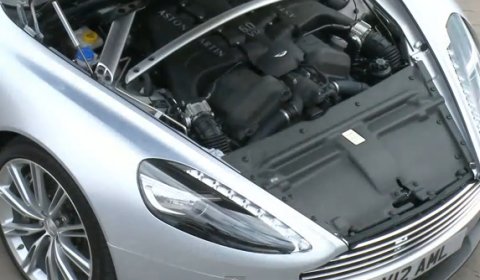 British car maker Aston Martin has released an official video showing the brand new 2012 Aston Martin Virage Volante. The Virage is as we all know by now positioned between the DB9 and DBS and unites the technology from the DBS with the comfort and refinement found in the DB9 and Rapide.
It is powered via a front mid-mounted 6.0 liter V12 engine which is hand-built. This engine produces 490bhp and 490bhp and 570Nm of torque. The Virage will be delivered with Carbon Ceramic Matrix (CCM) brakes as standard.
Next to the convertible a coupe is also available. For more information on the sports car click here or check out our live coverage from Geneva 2011.