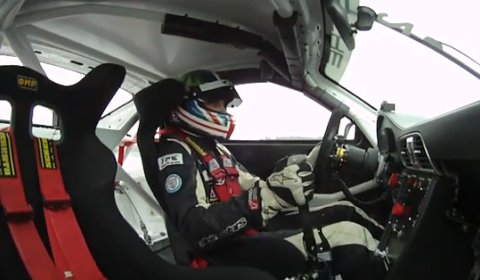 This is the new 2011-spec Porsche 911 GT3 Cup Car! The 450hp sports car has an increase of 30hp over the previous version which was available in numerous championships last year.
The 2011 version got a decent improvement regarding the aerodynamics. They are more aggressive than before. It is easily visible when you look at the racer. The front bumper and air inlets are wider. The suspension is wider with the wheels sticking out of the wheel arches. The splitter protrudes more with respect to the bumper, holding the front of the car more on the ground. Finally the rear suspension got a full race setting and the engineers fitted a wider rear wing.
Overall, the development of the sports car created a vehicle which is a lot more racy and more sensible for tuning, according to Porsche.