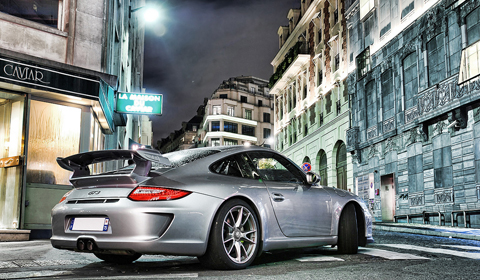 Today's Photo Of The Day features a Porsche 997 GT3 MkII in the streets of Paris.
The 997 GT3 is the high performance version of the Porsche 911. This car is powered by a 3.8 liter naturally-aspirated six cylinder engine which produces 435bhp and a torque of 430Nm. The GT3 is capable of accelerating from a standstill to 100km/h in 4.1 seconds and reaches 160km/h in 8.2 seconds, the top speed is 312km/h.
The 997 is nearing the end of its life cycle and approaching the moment of replacement. The next generation 911, codenamed 991, is set to debut at the IAA 2011 in Frankfurt upcoming September.
This picture was made by __martin__ and the high resolution version of this pictures can be found here. For more impressive shots visit his photostream at Flickr.