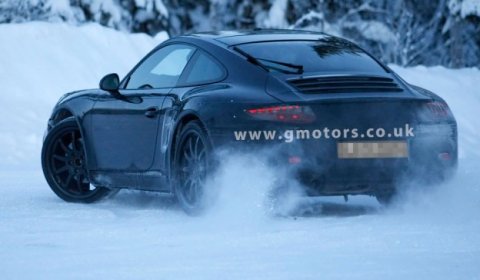 Gmotors.co.uk is offering us a sneak preview of the upcoming 2012 Porsche 911 (991) from Northern Sweden. Porsche was winter testing their new sports car over the past few weeks and the video below gives us a first preview of the sound track of the new engine.
The next-generation Porsche 911 is 56mm longer and the roof line is 11mm lower compared to the current model. The 345bhp 3.4 liter boxer engine propels the vehicle from zero to 100km/h in less than five seconds up to a top speed of 180mph.
The sports car will make its official debut at the IAA 2011 car show in September.