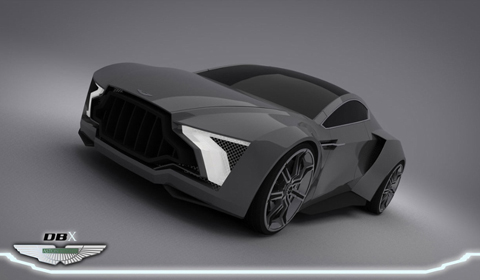 Two young students industrial design, Norbert Adamowicz and Łukasz Kadula from Poland, created their own interpretation of an Aston Martin supercar. The two 21-year-old students from the Academy of Fine Arts in Krakow created the Aston Martin DBX.
The DBX is two-seater mid-engined coupe that explore a possible new direction for the Aston Martin brand, with a more aggressive styling targeted to younger customers. This design study incorporates elements of the Aston Martin One-77, but this is design is more edged than the British supercars of the today. The use of sharp lines and folded surfaces suggests the students are also inspired by cars like the Lamborghini Reventón and Aventador.
What do you think, does the design language of the DBX 'speak' Aston Martin? Feel free to share your thoughts.
[Via Carscoop]