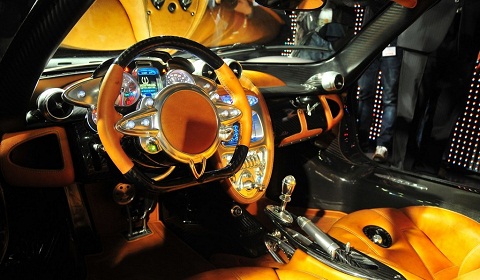 Pricing details of Pagani's sophmore model, the Huayra have leaked onto the internet after the Pirelli event we reported on earlier today. It seems the Huayra will cost € 825,000 plus taxes for the standard car, to be officially unveiled at the Geneva Auto Salon at the beginning of next month.
Customers will then have the option of upgrading the cars interior to the spec we see on the press photos and at the event. We don't have details on what the standard interior looks like but the car on display at the moment apparently features the upgraded option.
On top of this, Pagani will offer a titanium exhaust as an option giving the Huayra an extra 30-40hp. The final option available is a full carbon finish for € 90,000. Obviously this isn't the full option list, but it gives some idea of what the car will cost when it eventually goes on sale.
One final piece of information… Mr Pagani pronounces the name 'why-air-ra'!