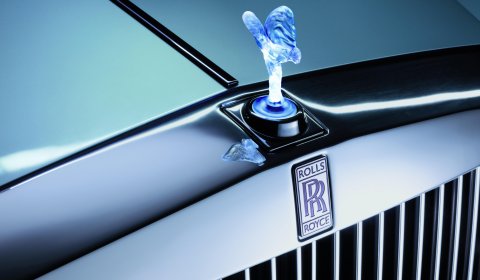 Rolls-Royce Motor Cars has confirmed the development of the Rolls-Royce 102EX, a one-off, fully electric powered Phantom, to debut at the Geneva Motor Show on 1 March 2011. The car will tour in Europe, the Middle East, Asia and North America during 2011, serving as a test bed to gather a bank of research data for future decisions on electric powered cars to be made within the Rolls-Royce Motor Cars organisation.
The 102EX is also known as the Phantom Experimental Electric (EE). It is the company's intention to carefully get opinions and reactions to alternative drive-train options from a range of people including owners, enthusiasts, members of the public and the media. Through test drives, owners will be given the opportunity to experience an alternative drive-train technology and to feedback their experiences, thoughts and concerns directly to Rolls-Royce.
While there are no plans to develop a production version, as one of the company's EX models it will try to answer questions of its audience. These include the car's ability to deliver an acceptable range between re-charges and to operate in extreme weather conditions. But also to benchmark reliability and quality against customer expectations.
Stay tuned for the official release of the Rolls-Royce 102EX at the 2011 Geneva Auto Salon.