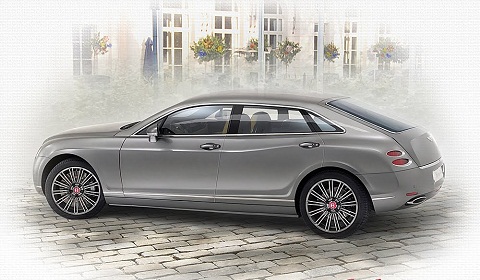 It seems that Bentley have their eyes on Porsche technology. Bentley CEO, Wolfgang Dürheimer recently revealed to AutoExpress the company has the desire to build three new models; a five-door coupé, a crossover and an entry level coupé.
First, on the books would be five-door coupé version of the Continental GT possibly build around the platform for a future Panamera. The car would retail around £ 150,000 and would provide competition for the Aston Martin Rapide; a car that currently sits in its own market as a performance focused sedan. Power would most likely come from the current W12 with a cheaper version using the new turbocharged 4.0 liter V8, rumoured to debut in the Continental GT.
The crossover would be based on the Cayenne. As you would expect from Bentley, this would be placed upmarket of Porsches SUV. AutoExpress expect this to join the Continental family too with a price of around £ 120,000.
The entry level coupé would likely provide competition for the Maserati GranTurismo and Mercedes CL and would be priced around the £ 90,000 mark.
These variants should hit the market around 2015 following a new wave of Porsche models. In the event that the cars don't use Porsche-power though, you could reasonably expect Audi to provide the underpinnings. The new models should help Bentley to gain a larger market share whilst maintaining Bentleys exquisite brand image!
It also looks likely that one, or all, of these models will feature a diesel engine.