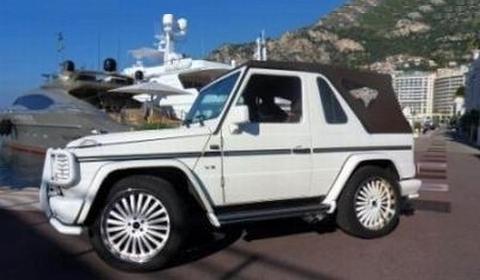 The Mercedes-Benz G-Class remains highly valued by Mercedes and off-road enthusiasts. This time we found a rather special one for sale: a Mercedes-Benz G-Class Louis Vuitton edition.
The car in question is a two-door cabriolet with full Louis Vuitton leather interior. As an extra the G-class, which has a 3.0 liter diesel engine, comes with five LCD-screens, a Brabus spoiler set, 22 inch wheels and G55 AMG exhaust pipes.
Interested, than definitely take a look at Mobile.de because it can be yours for just € 30,000.