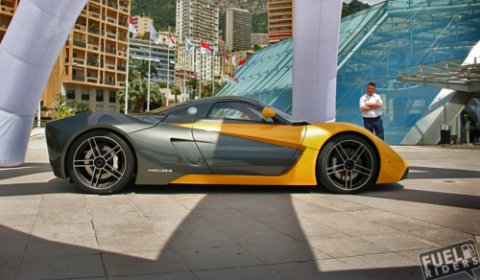 In 2011, Marussia Motors plans to open at least two new show rooms, in London and in Monaco. The company plans market development of the large European countries and the most attractive Asian ones.
Within several years, the number of the mastered markets should include the United States. Also in 2011, it is planned to open factories in Germany and Belgium that will allow Marussia Motors to expand its production capacities considerably.
In 2011, they even expect to enlarge the model range of vehicles. Marussia Motors will present seven vehicles at the Frankfurt Motor Show; among them there will be a new model of a sporty coupe, a luxury SUV, a luxury sedan, and a small city car. The models follow the Marussia B1, B2 and Marussia F2 SUV.