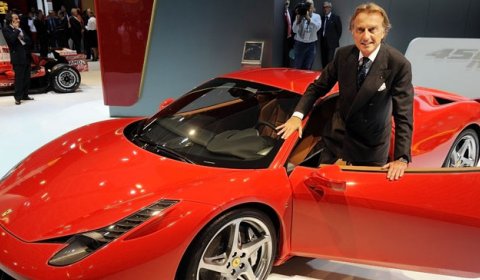 New information revealed by Ferrari CEO Luca di Montezemolo suggests the release of "a very different new Ferrari". There is only one vehicle we can think of that could fit this description and that is a hybrid version of the 612 Scaglietti successor rumoured for months. The exact words mentioned to L'Equipe, a French sport magazine, are:
You will see at Geneva a very different new Ferrari that proves we are adapting to a changing world.
Following the release of a California with the HELE system in Paris – incorporating stop-start ignition, intelligent engine cooling, variable air-con and adaptive shift algorithms – and the 599 HY-KERS hybrid prototype in Geneva last March it seems logically that Ferrari will continue to walk the 'green path'.
Expect a prototype featured alongside the expected 612 successor powered by a 6.0 liter V12 linked to a F1-derived seven-speed dual-clutch transmission.