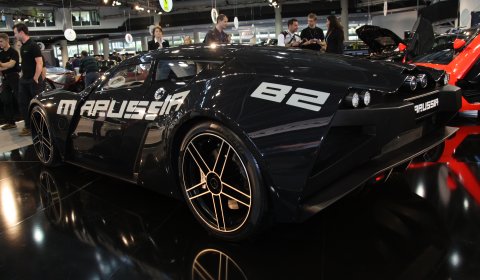 Marussia attended Top Marques 2010 with a large line-up. A total of four Marussia sport cars were shipped to Monaco. Indoors an orange B1 and dark grey B2 were displayed to the crowd, in the test drive pit people got the option to drive along in a yellow B1 and brown B2.
The current status of the vehicles is unknown. The representative for Marussia could not tell us if the B2 reached official production status yet.
Up this moment it stays unclear what the future for Marussia holds. However, it seemed quite clear that the B1 is going into production soon. Marussia indicated an official release next month.