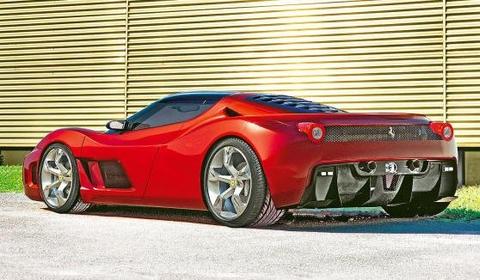 The entire automotive world probably knows about Ferrari's plans for an Enzo successor. It is uncertain if the new car will be called Enzo, what we do know is that it is code-named Ferrari F70.
The engine will produce around 700bhp and will most probably be a twin-turbo V8 carried by a body weighing just 1200kg. Estimated top speed will be 360km/h (225mph) and the sprint time from standstill to 100km/h (62mph) will be under three seconds.
The gallery below shows unofficial new renderings of Radovan Varicak take on the new Ferrari F70.