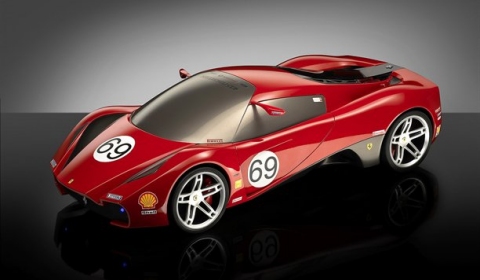 Ferrari CEO Amedeo Felisa has given more insight into the next Enzo, its twin-turbo direct injection V8 engine and the use of carbon fiber materials in their future production road cars.
In an interview with Autocar, Amedeo Felisa said that Ferrari will not make widespread use of carbon fiber until it better understands the material's long-term reliability.
We will only use carbonfibre on very special cars which have a very low rate of production and which are not for everyday use, such as the new Enzo. The fact is that nobody today has a real understanding of what happens if you damage a carbon fiber structure. After 20 or 30 years of use, who knows what state a carbon fiber structure will be in? Only the airplane industry has a long-term understanding of using carbon fiber, and there the usage is very different. Unless you have a really big accident, it is possible to repair a Ferrari today, and we don't want to lose that.
Felisa's reaction to the engine setup of the upcoming 2012 Enzo successor was clear. No Twin Turbo V6 engine, but a direct-injection twin-turbo V8.
There are no plans for a six-cylinder engine today. Ferrari will not build a six-cylinder engine until customer attitudes towards smaller engines change. The perception today is that the number of cylinders equates to the possibilities of the car. That is why we are developing hybrid technology that can be applied to our V8 and V10 cars. Hybrid means we can protect the V12.