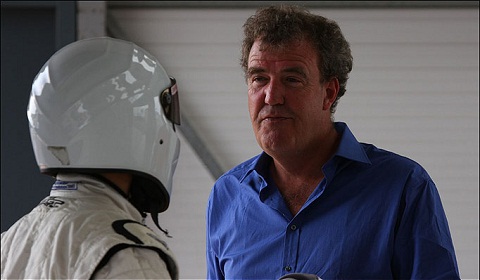 So, by now you've all heard that Ben Collins outed himself as The Stig recently. So what does Jeremy Clarkeson think of the whole affair?
Well he's wasted no time letting us know. This short extract was filmed by internet news channel WitneyTV. In it, Clarkson tells us exactly how he feels about the whole scandal, comparing Collins to Wall Street character Gordon Gekko.
Watch the full WitneyTV interview by clicking this link and fast forwarding to 27 minutes. Let us know what you think in the comments box below! David Cameron to replace Collins?