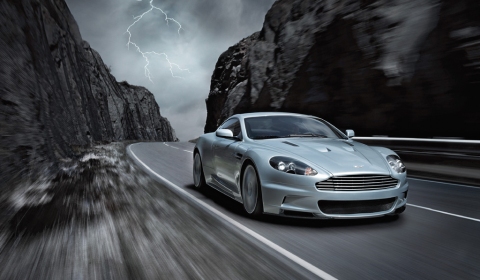 Aston Martin will launch a total of six new models up to 2016. According to the British car magazine Autocar, there will be replacements to the DB9, Vantage and Rapide, as well as new models such as the Lagonda and Cygnet.
Aston's take on the Toyota iQ city car is set to take up to half the firm's sales in Europe from next year. Dealers have already been collecting letters of intent from buyers, even though a final price for the 2011 Cygnet is still unknown.
The new DB9 in 2013 and DBS in 2015 will include a reskin, fresh interior and revised V12 engine. They will try to achieve lower weight and improve structural stiffness. The next-gen DBS model will offer more power and a sportier chassis, matched to a revised interior and enhanced exterior styling.
The new Vantage due for 2014 is being engineered alongside the DB9. It will benefit from many of the structural tweaks being developed for the larger DB9. Shedding weight is again key. Around 150kg heavier than a steel-bodied 911, is a major target.
Aston is pushing ahead with its project to relaunch Lagonda as a more luxurious, less sporting brand to complement Aston. Mercedes will donate the GL underpinnings for the Lagonda luxury utility vehicle. However, the design will get an upgrade after the major fail shown at the 2009 Geneva Motor Show.
Finally the Rapide upgrade for 2016 will be produced at its Gaydon HQ in the UK. Because the Rapide is based on the low-slung DB9 chassis, Aston is ruling out a Lagonda version.