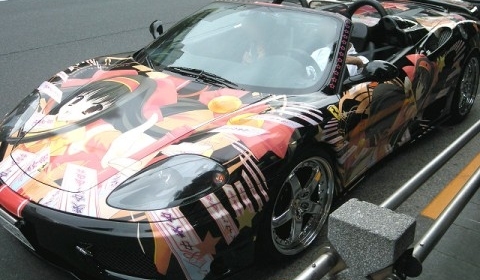 Japan can be a strange country when it comes to the subject of tuning. The land of the rising sun occupies extreme cars, but also fans of anime, manga and games made within their country.
In some cases they take their love so far, branding their own possessions in order to showcase their favorite things, including their own car.
A 'great' example of that is the Ferrari 360 Spider shown here which got a set of vinyls that depict a Japanese game called Prism Magical. Auch!
[Via rpmgo.com]