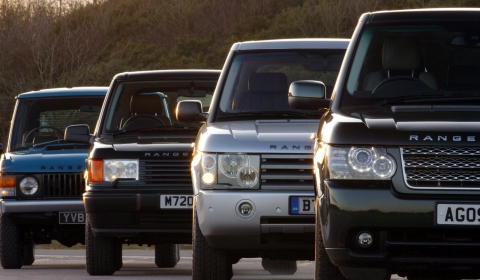 Land Rover will celebrate Range Rover's 40th birthday in less than a week on June 17th. After four decades of building SUVs it is time to look back. The first Range Rover was build in 1970 and the world's first fully capable luxury 4×4.
There have been three generations of Range Rover: the original (Classic) in 1970, second-generation (P38a) in 1994 and third-generation (L322) in 2001. The second model line – Range Rover Sport – launched in 2005 became Land Rover's biggest selling vehicle worldwide in 2007. The third model line will be revealed at the Paris Motor Show 2010 in October.
The video below gives a short overview of the history of the British brand.